Important information: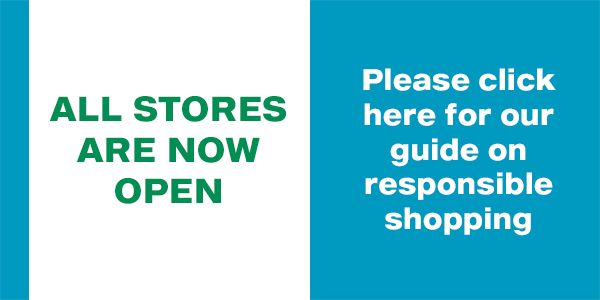 Good news! All stores are now open!
Your Deichmann branches
England
We would love to see you in one of our Deichmann stores. Here you will find an overview of all branches in England. You will then receive a list of the branches in your area. Click on your nearest Deichmann store, to see the opening hours, the phone number and the address.
[{"openDay":"MONDAY","openTime":"09:00","closeDay":"MONDAY","closeTime":"17:30"},{"openDay":"TUESDAY","openTime":"09:00","closeDay":"TUESDAY","closeTime":"17:30"},{"openDay":"WEDNESDAY","openTime":"07:00","closeDay":"WEDNESDAY","closeTime":"17:30"},{"openDay":"THURSDAY","openTime":"09:00","closeDay":"THURSDAY","closeTime":"17:30"},{"openDay":"FRIDAY","openTime":"09:00","closeDay":"FRIDAY","closeTime":"17:30"},{"openDay":"SATURDAY","openTime":"09:00","closeDay":"SATURDAY","closeTime":"17:30"},{"openDay":"SUNDAY","openTime":"10:00","closeDay":"SUNDAY","closeTime":"16:00"}] [{"openDay":"MONDAY","openTime":"09:00","closeDay":"MONDAY","closeTime":"18:00"},{"openDay":"TUESDAY","openTime":"09:00","closeDay":"TUESDAY","closeTime":"18:00"},{"openDay":"WEDNESDAY","openTime":"09:00","closeDay":"WEDNESDAY","closeTime":"18:00"},{"openDay":"THURSDAY","openTime":"09:00","closeDay":"THURSDAY","closeTime":"18:00"},{"openDay":"FRIDAY","openTime":"09:00","closeDay":"FRIDAY","closeTime":"18:00"},{"openDay":"SATURDAY","openTime":"09:00","closeDay":"SATURDAY","closeTime":"18:00"},{"openDay":"SUNDAY","openTime":"10:30","closeDay":"SUNDAY","closeTime":"16:30"}] [{"openDay":"MONDAY","openTime":"09:00","closeDay":"MONDAY","closeTime":"17:30"},{"openDay":"TUESDAY","openTime":"09:00","closeDay":"TUESDAY","closeTime":"17:30"},{"openDay":"WEDNESDAY","openTime":"09:00","closeDay":"WEDNESDAY","closeTime":"17:30"},{"openDay":"THURSDAY","openTime":"09:00","closeDay":"THURSDAY","closeTime":"17:30"},{"openDay":"FRIDAY","openTime":"09:00","closeDay":"FRIDAY","closeTime":"17:30"},{"openDay":"SATURDAY","openTime":"09:00","closeDay":"SATURDAY","closeTime":"17:30"},{"openDay":"SUNDAY","openTime":"10:30","closeDay":"SUNDAY","closeTime":"16:30"}] [{"openDay":"MONDAY","openTime":"09:00","closeDay":"MONDAY","closeTime":"18:00"},{"openDay":"TUESDAY","openTime":"09:00","closeDay":"TUESDAY","closeTime":"18:00"},{"openDay":"WEDNESDAY","openTime":"09:00","closeDay":"WEDNESDAY","closeTime":"18:00"},{"openDay":"THURSDAY","openTime":"09:00","closeDay":"THURSDAY","closeTime":"18:00"},{"openDay":"FRIDAY","openTime":"09:00","closeDay":"FRIDAY","closeTime":"18:00"},{"openDay":"SATURDAY","openTime":"09:00","closeDay":"SATURDAY","closeTime":"18:00"},{"openDay":"SUNDAY","openTime":"11:00","closeDay":"SUNDAY","closeTime":"17:00"}] [{"openDay":"MONDAY","openTime":"09:00","closeDay":"MONDAY","closeTime":"18:00"},{"openDay":"TUESDAY","openTime":"09:00","closeDay":"TUESDAY","closeTime":"18:00"},{"openDay":"WEDNESDAY","openTime":"09:00","closeDay":"WEDNESDAY","closeTime":"18:00"},{"openDay":"THURSDAY","openTime":"09:00","closeDay":"THURSDAY","closeTime":"18:00"},{"openDay":"FRIDAY","openTime":"09:00","closeDay":"FRIDAY","closeTime":"18:00"},{"openDay":"SATURDAY","openTime":"09:00","closeDay":"SATURDAY","closeTime":"18:00"},{"openDay":"SUNDAY","openTime":"11:00","closeDay":"SUNDAY","closeTime":"17:00"}] [{"openDay":"MONDAY","openTime":"09:00","closeDay":"MONDAY","closeTime":"18:00"},{"openDay":"TUESDAY","openTime":"09:00","closeDay":"TUESDAY","closeTime":"18:00"},{"openDay":"WEDNESDAY","openTime":"09:00","closeDay":"WEDNESDAY","closeTime":"18:00"},{"openDay":"THURSDAY","openTime":"09:00","closeDay":"THURSDAY","closeTime":"18:00"},{"openDay":"FRIDAY","openTime":"09:00","closeDay":"FRIDAY","closeTime":"18:00"},{"openDay":"SATURDAY","openTime":"09:00","closeDay":"SATURDAY","closeTime":"18:00"},{"openDay":"SUNDAY","openTime":"10:00","closeDay":"SUNDAY","closeTime":"16:00"}] [{"openDay":"MONDAY","openTime":"09:00","closeDay":"MONDAY","closeTime":"17:30"},{"openDay":"TUESDAY","openTime":"09:00","closeDay":"TUESDAY","closeTime":"17:30"},{"openDay":"WEDNESDAY","openTime":"09:00","closeDay":"WEDNESDAY","closeTime":"17:30"},{"openDay":"THURSDAY","openTime":"09:00","closeDay":"THURSDAY","closeTime":"17:30"},{"openDay":"FRIDAY","openTime":"09:00","closeDay":"FRIDAY","closeTime":"17:30"},{"openDay":"SATURDAY","openTime":"09:00","closeDay":"SATURDAY","closeTime":"17:30"},{"openDay":"SUNDAY","openTime":"10:30","closeDay":"SUNDAY","closeTime":"16:30"}] [{"openDay":"MONDAY","openTime":"09:00","closeDay":"MONDAY","closeTime":"18:00"},{"openDay":"TUESDAY","openTime":"09:00","closeDay":"TUESDAY","closeTime":"18:00"},{"openDay":"WEDNESDAY","openTime":"09:00","closeDay":"WEDNESDAY","closeTime":"18:00"},{"openDay":"THURSDAY","openTime":"09:00","closeDay":"THURSDAY","closeTime":"18:00"},{"openDay":"FRIDAY","openTime":"09:00","closeDay":"FRIDAY","closeTime":"18:00"},{"openDay":"SATURDAY","openTime":"09:00","closeDay":"SATURDAY","closeTime":"18:00"},{"openDay":"SUNDAY","openTime":"10:30","closeDay":"SUNDAY","closeTime":"16:30"}] [{"openDay":"MONDAY","openTime":"08:00","closeDay":"MONDAY","closeTime":"19:00"},{"openDay":"TUESDAY","openTime":"08:00","closeDay":"TUESDAY","closeTime":"19:00"},{"openDay":"WEDNESDAY","openTime":"08:00","closeDay":"WEDNESDAY","closeTime":"19:00"},{"openDay":"THURSDAY","openTime":"08:00","closeDay":"THURSDAY","closeTime":"19:00"},{"openDay":"FRIDAY","openTime":"08:00","closeDay":"FRIDAY","closeTime":"19:00"},{"openDay":"SATURDAY","openTime":"09:00","closeDay":"SATURDAY","closeTime":"17:30"},{"openDay":"SUNDAY","openTime":"10:30","closeDay":"SUNDAY","closeTime":"16:30"}] [{"openDay":"MONDAY","openTime":"09:00","closeDay":"MONDAY","closeTime":"18:00"},{"openDay":"TUESDAY","openTime":"09:00","closeDay":"TUESDAY","closeTime":"18:00"},{"openDay":"WEDNESDAY","openTime":"09:00","closeDay":"WEDNESDAY","closeTime":"18:00"},{"openDay":"THURSDAY","openTime":"09:00","closeDay":"THURSDAY","closeTime":"19:00"},{"openDay":"FRIDAY","openTime":"09:00","closeDay":"FRIDAY","closeTime":"18:00"},{"openDay":"SATURDAY","openTime":"09:00","closeDay":"SATURDAY","closeTime":"18:00"},{"openDay":"SUNDAY","openTime":"10:30","closeDay":"SUNDAY","closeTime":"16:30"}] [{"openDay":"MONDAY","openTime":"09:00","closeDay":"MONDAY","closeTime":"17:30"},{"openDay":"TUESDAY","openTime":"09:00","closeDay":"TUESDAY","closeTime":"17:30"},{"openDay":"WEDNESDAY","openTime":"09:00","closeDay":"WEDNESDAY","closeTime":"17:30"},{"openDay":"THURSDAY","openTime":"09:00","closeDay":"THURSDAY","closeTime":"17:30"},{"openDay":"FRIDAY","openTime":"09:00","closeDay":"FRIDAY","closeTime":"17:30"},{"openDay":"SATURDAY","openTime":"09:00","closeDay":"SATURDAY","closeTime":"17:30"},{"openDay":"SUNDAY","openTime":"10:00","closeDay":"SUNDAY","closeTime":"16:00"}] [{"openDay":"MONDAY","openTime":"09:00","closeDay":"MONDAY","closeTime":"17:30"},{"openDay":"TUESDAY","openTime":"09:00","closeDay":"TUESDAY","closeTime":"17:30"},{"openDay":"WEDNESDAY","openTime":"09:00","closeDay":"WEDNESDAY","closeTime":"17:30"},{"openDay":"THURSDAY","openTime":"09:00","closeDay":"THURSDAY","closeTime":"17:30"},{"openDay":"FRIDAY","openTime":"09:00","closeDay":"FRIDAY","closeTime":"17:30"},{"openDay":"SATURDAY","openTime":"09:00","closeDay":"SATURDAY","closeTime":"17:30"},{"openDay":"SUNDAY","openTime":"10:30","closeDay":"SUNDAY","closeTime":"16:30"}] [{"openDay":"MONDAY","openTime":"09:00","closeDay":"MONDAY","closeTime":"21:00"},{"openDay":"TUESDAY","openTime":"09:00","closeDay":"TUESDAY","closeTime":"21:00"},{"openDay":"WEDNESDAY","openTime":"09:00","closeDay":"WEDNESDAY","closeTime":"21:00"},{"openDay":"THURSDAY","openTime":"09:00","closeDay":"THURSDAY","closeTime":"21:00"},{"openDay":"FRIDAY","openTime":"09:00","closeDay":"FRIDAY","closeTime":"21:00"},{"openDay":"SATURDAY","openTime":"09:00","closeDay":"SATURDAY","closeTime":"19:00"},{"openDay":"SUNDAY","openTime":"11:00","closeDay":"SUNDAY","closeTime":"17:00"}] [{"openDay":"MONDAY","openTime":"09:00","closeDay":"MONDAY","closeTime":"17:30"},{"openDay":"TUESDAY","openTime":"09:00","closeDay":"TUESDAY","closeTime":"17:30"},{"openDay":"WEDNESDAY","openTime":"09:00","closeDay":"WEDNESDAY","closeTime":"17:30"},{"openDay":"THURSDAY","openTime":"09:00","closeDay":"THURSDAY","closeTime":"20:00"},{"openDay":"FRIDAY","openTime":"09:00","closeDay":"FRIDAY","closeTime":"17:30"},{"openDay":"SATURDAY","openTime":"09:00","closeDay":"SATURDAY","closeTime":"18:00"},{"openDay":"SUNDAY","openTime":"10:30","closeDay":"SUNDAY","closeTime":"16:30"}] [{"openDay":"MONDAY","openTime":"09:00","closeDay":"MONDAY","closeTime":"19:00"},{"openDay":"TUESDAY","openTime":"09:00","closeDay":"TUESDAY","closeTime":"19:00"},{"openDay":"WEDNESDAY","openTime":"09:00","closeDay":"WEDNESDAY","closeTime":"19:00"},{"openDay":"THURSDAY","openTime":"09:00","closeDay":"THURSDAY","closeTime":"20:00"},{"openDay":"FRIDAY","openTime":"09:00","closeDay":"FRIDAY","closeTime":"19:00"},{"openDay":"SATURDAY","openTime":"09:00","closeDay":"SATURDAY","closeTime":"19:00"},{"openDay":"SUNDAY","openTime":"11:00","closeDay":"SUNDAY","closeTime":"17:00"}] [{"openDay":"MONDAY","openTime":"09:00","closeDay":"MONDAY","closeTime":"18:00"},{"openDay":"TUESDAY","openTime":"09:00","closeDay":"TUESDAY","closeTime":"18:00"},{"openDay":"WEDNESDAY","openTime":"09:00","closeDay":"WEDNESDAY","closeTime":"18:00"},{"openDay":"THURSDAY","openTime":"09:00","closeDay":"THURSDAY","closeTime":"18:00"},{"openDay":"FRIDAY","openTime":"09:00","closeDay":"FRIDAY","closeTime":"18:00"},{"openDay":"SATURDAY","openTime":"09:00","closeDay":"SATURDAY","closeTime":"18:00"},{"openDay":"SUNDAY","openTime":"11:00","closeDay":"SUNDAY","closeTime":"17:00"}] [{"openDay":"MONDAY","openTime":"09:00","closeDay":"MONDAY","closeTime":"21:00"},{"openDay":"TUESDAY","openTime":"09:00","closeDay":"TUESDAY","closeTime":"21:00"},{"openDay":"WEDNESDAY","openTime":"09:00","closeDay":"WEDNESDAY","closeTime":"21:00"},{"openDay":"THURSDAY","openTime":"09:00","closeDay":"THURSDAY","closeTime":"21:00"},{"openDay":"FRIDAY","openTime":"09:00","closeDay":"FRIDAY","closeTime":"21:00"},{"openDay":"SATURDAY","openTime":"09:00","closeDay":"SATURDAY","closeTime":"20:00"},{"openDay":"SUNDAY","openTime":"11:00","closeDay":"SUNDAY","closeTime":"17:00"}] [{"openDay":"MONDAY","openTime":"09:00","closeDay":"MONDAY","closeTime":"18:00"},{"openDay":"TUESDAY","openTime":"09:00","closeDay":"TUESDAY","closeTime":"18:00"},{"openDay":"WEDNESDAY","openTime":"09:00","closeDay":"WEDNESDAY","closeTime":"18:00"},{"openDay":"THURSDAY","openTime":"09:00","closeDay":"THURSDAY","closeTime":"18:00"},{"openDay":"FRIDAY","openTime":"09:00","closeDay":"FRIDAY","closeTime":"18:00"},{"openDay":"SATURDAY","openTime":"09:00","closeDay":"SATURDAY","closeTime":"18:00"},{"openDay":"SUNDAY","openTime":"10:30","closeDay":"SUNDAY","closeTime":"16:30"}] [{"openDay":"MONDAY","openTime":"09:30","closeDay":"MONDAY","closeTime":"18:00"},{"openDay":"TUESDAY","openTime":"09:30","closeDay":"TUESDAY","closeTime":"18:00"},{"openDay":"WEDNESDAY","openTime":"09:30","closeDay":"WEDNESDAY","closeTime":"18:00"},{"openDay":"THURSDAY","openTime":"09:30","closeDay":"THURSDAY","closeTime":"20:00"},{"openDay":"FRIDAY","openTime":"09:30","closeDay":"FRIDAY","closeTime":"18:00"},{"openDay":"SATURDAY","openTime":"09:00","closeDay":"SATURDAY","closeTime":"18:00"},{"openDay":"SUNDAY","openTime":"11:00","closeDay":"SUNDAY","closeTime":"17:00"}] [{"openDay":"MONDAY","openTime":"09:00","closeDay":"MONDAY","closeTime":"18:00"},{"openDay":"TUESDAY","openTime":"09:00","closeDay":"TUESDAY","closeTime":"18:00"},{"openDay":"WEDNESDAY","openTime":"09:00","closeDay":"WEDNESDAY","closeTime":"18:00"},{"openDay":"THURSDAY","openTime":"09:00","closeDay":"THURSDAY","closeTime":"18:00"},{"openDay":"FRIDAY","openTime":"09:00","closeDay":"FRIDAY","closeTime":"18:00"},{"openDay":"SATURDAY","openTime":"09:00","closeDay":"SATURDAY","closeTime":"18:00"},{"openDay":"SUNDAY","openTime":"10:00","closeDay":"SUNDAY","closeTime":"16:00"}] [{"openDay":"MONDAY","openTime":"09:00","closeDay":"MONDAY","closeTime":"17:30"},{"openDay":"TUESDAY","openTime":"09:00","closeDay":"TUESDAY","closeTime":"17:30"},{"openDay":"WEDNESDAY","openTime":"09:00","closeDay":"WEDNESDAY","closeTime":"17:30"},{"openDay":"THURSDAY","openTime":"09:00","closeDay":"THURSDAY","closeTime":"17:30"},{"openDay":"FRIDAY","openTime":"09:00","closeDay":"FRIDAY","closeTime":"17:30"},{"openDay":"SATURDAY","openTime":"09:00","closeDay":"SATURDAY","closeTime":"17:30"},{"openDay":"SUNDAY","openTime":"10:00","closeDay":"SUNDAY","closeTime":"16:00"}] [{"openDay":"MONDAY","openTime":"09:00","closeDay":"MONDAY","closeTime":"17:30"},{"openDay":"TUESDAY","openTime":"09:00","closeDay":"TUESDAY","closeTime":"17:30"},{"openDay":"WEDNESDAY","openTime":"09:00","closeDay":"WEDNESDAY","closeTime":"17:30"},{"openDay":"THURSDAY","openTime":"09:00","closeDay":"THURSDAY","closeTime":"17:30"},{"openDay":"FRIDAY","openTime":"09:00","closeDay":"FRIDAY","closeTime":"17:30"},{"openDay":"SATURDAY","openTime":"09:00","closeDay":"SATURDAY","closeTime":"17:30"},{"openDay":"SUNDAY","openTime":"10:30","closeDay":"SUNDAY","closeTime":"16:30"}] [{"openDay":"MONDAY","openTime":"09:00","closeDay":"MONDAY","closeTime":"18:00"},{"openDay":"TUESDAY","openTime":"09:00","closeDay":"TUESDAY","closeTime":"18:00"},{"openDay":"WEDNESDAY","openTime":"09:00","closeDay":"WEDNESDAY","closeTime":"18:00"},{"openDay":"THURSDAY","openTime":"09:00","closeDay":"THURSDAY","closeTime":"18:00"},{"openDay":"FRIDAY","openTime":"09:00","closeDay":"FRIDAY","closeTime":"18:00"},{"openDay":"SATURDAY","openTime":"09:00","closeDay":"SATURDAY","closeTime":"18:00"},{"openDay":"SUNDAY","openTime":"11:00","closeDay":"SUNDAY","closeTime":"17:00"}] [{"openDay":"MONDAY","openTime":"09:00","closeDay":"MONDAY","closeTime":"19:00"},{"openDay":"TUESDAY","openTime":"09:00","closeDay":"TUESDAY","closeTime":"19:00"},{"openDay":"WEDNESDAY","openTime":"09:00","closeDay":"WEDNESDAY","closeTime":"19:00"},{"openDay":"THURSDAY","openTime":"09:00","closeDay":"THURSDAY","closeTime":"19:00"},{"openDay":"FRIDAY","openTime":"09:00","closeDay":"FRIDAY","closeTime":"19:00"},{"openDay":"SATURDAY","openTime":"09:00","closeDay":"SATURDAY","closeTime":"19:00"},{"openDay":"SUNDAY","openTime":"11:00","closeDay":"SUNDAY","closeTime":"17:00"}] [{"openDay":"MONDAY","openTime":"09:00","closeDay":"MONDAY","closeTime":"18:00"},{"openDay":"TUESDAY","openTime":"09:00","closeDay":"TUESDAY","closeTime":"18:00"},{"openDay":"WEDNESDAY","openTime":"09:00","closeDay":"WEDNESDAY","closeTime":"18:00"},{"openDay":"THURSDAY","openTime":"09:00","closeDay":"THURSDAY","closeTime":"19:00"},{"openDay":"FRIDAY","openTime":"09:00","closeDay":"FRIDAY","closeTime":"18:00"},{"openDay":"SATURDAY","openTime":"09:00","closeDay":"SATURDAY","closeTime":"18:00"},{"openDay":"SUNDAY","openTime":"11:00","closeDay":"SUNDAY","closeTime":"17:00"}] [{"openDay":"MONDAY","openTime":"10:00","closeDay":"MONDAY","closeTime":"22:00"},{"openDay":"TUESDAY","openTime":"10:00","closeDay":"TUESDAY","closeTime":"22:00"},{"openDay":"WEDNESDAY","openTime":"10:00","closeDay":"WEDNESDAY","closeTime":"22:00"},{"openDay":"THURSDAY","openTime":"10:00","closeDay":"THURSDAY","closeTime":"22:00"},{"openDay":"FRIDAY","openTime":"10:00","closeDay":"FRIDAY","closeTime":"22:00"},{"openDay":"SATURDAY","openTime":"10:00","closeDay":"SATURDAY","closeTime":"22:00"},{"openDay":"SUNDAY","openTime":"12:00","closeDay":"SUNDAY","closeTime":"18:00"}] [{"openDay":"MONDAY","openTime":"09:00","closeDay":"MONDAY","closeTime":"17:30"},{"openDay":"TUESDAY","openTime":"09:00","closeDay":"TUESDAY","closeTime":"17:30"},{"openDay":"WEDNESDAY","openTime":"09:00","closeDay":"WEDNESDAY","closeTime":"17:30"},{"openDay":"THURSDAY","openTime":"09:00","closeDay":"THURSDAY","closeTime":"17:30"},{"openDay":"FRIDAY","openTime":"09:00","closeDay":"FRIDAY","closeTime":"17:30"},{"openDay":"SATURDAY","openTime":"09:00","closeDay":"SATURDAY","closeTime":"17:30"},{"openDay":"SUNDAY","openTime":"10:30","closeDay":"SUNDAY","closeTime":"16:30"}] [{"openDay":"MONDAY","openTime":"09:00","closeDay":"MONDAY","closeTime":"18:00"},{"openDay":"TUESDAY","openTime":"09:00","closeDay":"TUESDAY","closeTime":"18:00"},{"openDay":"WEDNESDAY","openTime":"09:00","closeDay":"WEDNESDAY","closeTime":"18:00"},{"openDay":"THURSDAY","openTime":"09:00","closeDay":"THURSDAY","closeTime":"18:00"},{"openDay":"FRIDAY","openTime":"09:00","closeDay":"FRIDAY","closeTime":"18:00"},{"openDay":"SATURDAY","openTime":"09:00","closeDay":"SATURDAY","closeTime":"18:00"},{"openDay":"SUNDAY","openTime":"11:00","closeDay":"SUNDAY","closeTime":"17:00"}] [{"openDay":"MONDAY","openTime":"09:00","closeDay":"MONDAY","closeTime":"18:00"},{"openDay":"TUESDAY","openTime":"09:00","closeDay":"TUESDAY","closeTime":"18:00"},{"openDay":"WEDNESDAY","openTime":"09:00","closeDay":"WEDNESDAY","closeTime":"18:00"},{"openDay":"THURSDAY","openTime":"09:00","closeDay":"THURSDAY","closeTime":"20:00"},{"openDay":"FRIDAY","openTime":"09:00","closeDay":"FRIDAY","closeTime":"20:00"},{"openDay":"SATURDAY","openTime":"09:00","closeDay":"SATURDAY","closeTime":"18:00"},{"openDay":"SUNDAY","openTime":"10:30","closeDay":"SUNDAY","closeTime":"16:30"}] [{"openDay":"MONDAY","openTime":"09:00","closeDay":"MONDAY","closeTime":"18:00"},{"openDay":"TUESDAY","openTime":"09:00","closeDay":"TUESDAY","closeTime":"18:00"},{"openDay":"WEDNESDAY","openTime":"09:00","closeDay":"WEDNESDAY","closeTime":"18:00"},{"openDay":"THURSDAY","openTime":"09:00","closeDay":"THURSDAY","closeTime":"18:00"},{"openDay":"FRIDAY","openTime":"09:00","closeDay":"FRIDAY","closeTime":"18:00"},{"openDay":"SATURDAY","openTime":"09:00","closeDay":"SATURDAY","closeTime":"18:00"},{"openDay":"SUNDAY","openTime":"10:30","closeDay":"SUNDAY","closeTime":"16:30"}] [{"openDay":"MONDAY","openTime":"09:00","closeDay":"MONDAY","closeTime":"19:00"},{"openDay":"TUESDAY","openTime":"09:00","closeDay":"TUESDAY","closeTime":"19:00"},{"openDay":"WEDNESDAY","openTime":"09:00","closeDay":"WEDNESDAY","closeTime":"19:00"},{"openDay":"THURSDAY","openTime":"09:00","closeDay":"THURSDAY","closeTime":"20:00"},{"openDay":"FRIDAY","openTime":"09:00","closeDay":"FRIDAY","closeTime":"19:00"},{"openDay":"SATURDAY","openTime":"09:00","closeDay":"SATURDAY","closeTime":"19:00"},{"openDay":"SUNDAY","openTime":"11:00","closeDay":"SUNDAY","closeTime":"17:00"}] [{"openDay":"MONDAY","openTime":"09:00","closeDay":"MONDAY","closeTime":"17:30"},{"openDay":"TUESDAY","openTime":"09:00","closeDay":"TUESDAY","closeTime":"17:30"},{"openDay":"WEDNESDAY","openTime":"09:00","closeDay":"WEDNESDAY","closeTime":"17:30"},{"openDay":"THURSDAY","openTime":"09:00","closeDay":"THURSDAY","closeTime":"17:30"},{"openDay":"FRIDAY","openTime":"09:00","closeDay":"FRIDAY","closeTime":"17:30"},{"openDay":"SATURDAY","openTime":"09:00","closeDay":"SATURDAY","closeTime":"17:30"},{"openDay":"SUNDAY","openTime":"10:30","closeDay":"SUNDAY","closeTime":"16:30"}] [{"openDay":"MONDAY","openTime":"09:00","closeDay":"MONDAY","closeTime":"17:30"},{"openDay":"TUESDAY","openTime":"09:00","closeDay":"TUESDAY","closeTime":"17:30"},{"openDay":"WEDNESDAY","openTime":"09:00","closeDay":"WEDNESDAY","closeTime":"17:30"},{"openDay":"THURSDAY","openTime":"09:00","closeDay":"THURSDAY","closeTime":"17:30"},{"openDay":"FRIDAY","openTime":"09:00","closeDay":"FRIDAY","closeTime":"17:30"},{"openDay":"SATURDAY","openTime":"09:00","closeDay":"SATURDAY","closeTime":"17:30"},{"openDay":"SUNDAY","openTime":"10:30","closeDay":"SUNDAY","closeTime":"16:30"}] [{"openDay":"MONDAY","openTime":"09:00","closeDay":"MONDAY","closeTime":"18:00"},{"openDay":"TUESDAY","openTime":"09:00","closeDay":"TUESDAY","closeTime":"18:00"},{"openDay":"WEDNESDAY","openTime":"09:00","closeDay":"WEDNESDAY","closeTime":"18:00"},{"openDay":"THURSDAY","openTime":"09:00","closeDay":"THURSDAY","closeTime":"18:00"},{"openDay":"FRIDAY","openTime":"09:00","closeDay":"FRIDAY","closeTime":"18:00"},{"openDay":"SATURDAY","openTime":"09:00","closeDay":"SATURDAY","closeTime":"18:00"},{"openDay":"SUNDAY","openTime":"11:00","closeDay":"SUNDAY","closeTime":"17:00"}] [{"openDay":"MONDAY","openTime":"09:00","closeDay":"MONDAY","closeTime":"17:30"},{"openDay":"TUESDAY","openTime":"09:00","closeDay":"TUESDAY","closeTime":"17:30"},{"openDay":"WEDNESDAY","openTime":"09:00","closeDay":"WEDNESDAY","closeTime":"17:30"},{"openDay":"THURSDAY","openTime":"09:00","closeDay":"THURSDAY","closeTime":"17:30"},{"openDay":"FRIDAY","openTime":"09:00","closeDay":"FRIDAY","closeTime":"17:30"},{"openDay":"SATURDAY","openTime":"09:00","closeDay":"SATURDAY","closeTime":"17:30"},{"openDay":"SUNDAY","openTime":"10:00","closeDay":"SUNDAY","closeTime":"16:00"}] [{"openDay":"MONDAY","openTime":"09:00","closeDay":"MONDAY","closeTime":"17:30"},{"openDay":"TUESDAY","openTime":"09:00","closeDay":"TUESDAY","closeTime":"17:30"},{"openDay":"WEDNESDAY","openTime":"09:00","closeDay":"WEDNESDAY","closeTime":"17:30"},{"openDay":"THURSDAY","openTime":"09:00","closeDay":"THURSDAY","closeTime":"17:30"},{"openDay":"FRIDAY","openTime":"09:00","closeDay":"FRIDAY","closeTime":"17:30"},{"openDay":"SATURDAY","openTime":"09:00","closeDay":"SATURDAY","closeTime":"17:30"},{"openDay":"SUNDAY","openTime":"10:30","closeDay":"SUNDAY","closeTime":"16:30"}] [{"openDay":"MONDAY","openTime":"09:00","closeDay":"MONDAY","closeTime":"19:00"},{"openDay":"TUESDAY","openTime":"09:00","closeDay":"TUESDAY","closeTime":"19:00"},{"openDay":"WEDNESDAY","openTime":"09:00","closeDay":"WEDNESDAY","closeTime":"19:00"},{"openDay":"THURSDAY","openTime":"09:00","closeDay":"THURSDAY","closeTime":"20:00"},{"openDay":"FRIDAY","openTime":"09:00","closeDay":"FRIDAY","closeTime":"19:00"},{"openDay":"SATURDAY","openTime":"09:00","closeDay":"SATURDAY","closeTime":"19:00"},{"openDay":"SUNDAY","openTime":"10:30","closeDay":"SUNDAY","closeTime":"16:30"}] [{"openDay":"MONDAY","openTime":"09:00","closeDay":"MONDAY","closeTime":"17:30"},{"openDay":"TUESDAY","openTime":"09:00","closeDay":"TUESDAY","closeTime":"17:30"},{"openDay":"WEDNESDAY","openTime":"09:00","closeDay":"WEDNESDAY","closeTime":"17:30"},{"openDay":"THURSDAY","openTime":"09:00","closeDay":"THURSDAY","closeTime":"19:00"},{"openDay":"FRIDAY","openTime":"09:00","closeDay":"FRIDAY","closeTime":"17:30"},{"openDay":"SATURDAY","openTime":"09:00","closeDay":"SATURDAY","closeTime":"17:30"},{"openDay":"SUNDAY","openTime":"11:00","closeDay":"SUNDAY","closeTime":"17:00"}] [{"openDay":"MONDAY","openTime":"09:00","closeDay":"MONDAY","closeTime":"21:00"},{"openDay":"TUESDAY","openTime":"09:00","closeDay":"TUESDAY","closeTime":"21:00"},{"openDay":"WEDNESDAY","openTime":"09:00","closeDay":"WEDNESDAY","closeTime":"21:00"},{"openDay":"THURSDAY","openTime":"09:00","closeDay":"THURSDAY","closeTime":"21:00"},{"openDay":"FRIDAY","openTime":"09:00","closeDay":"FRIDAY","closeTime":"21:00"},{"openDay":"SATURDAY","openTime":"09:00","closeDay":"SATURDAY","closeTime":"19:00"},{"openDay":"SUNDAY","openTime":"11:00","closeDay":"SUNDAY","closeTime":"17:00"}] [{"openDay":"MONDAY","openTime":"09:00","closeDay":"MONDAY","closeTime":"17:30"},{"openDay":"TUESDAY","openTime":"09:00","closeDay":"TUESDAY","closeTime":"17:30"},{"openDay":"WEDNESDAY","openTime":"09:00","closeDay":"WEDNESDAY","closeTime":"17:30"},{"openDay":"THURSDAY","openTime":"09:00","closeDay":"THURSDAY","closeTime":"17:30"},{"openDay":"FRIDAY","openTime":"09:00","closeDay":"FRIDAY","closeTime":"17:30"},{"openDay":"SATURDAY","openTime":"09:00","closeDay":"SATURDAY","closeTime":"17:30"},{"openDay":"SUNDAY","openTime":"10:00","closeDay":"SUNDAY","closeTime":"16:00"}] [{"openDay":"MONDAY","openTime":"09:00","closeDay":"MONDAY","closeTime":"17:30"},{"openDay":"TUESDAY","openTime":"09:00","closeDay":"TUESDAY","closeTime":"17:30"},{"openDay":"WEDNESDAY","openTime":"09:00","closeDay":"WEDNESDAY","closeTime":"17:30"},{"openDay":"THURSDAY","openTime":"09:00","closeDay":"THURSDAY","closeTime":"17:30"},{"openDay":"FRIDAY","openTime":"09:00","closeDay":"FRIDAY","closeTime":"17:30"},{"openDay":"SATURDAY","openTime":"09:00","closeDay":"SATURDAY","closeTime":"17:30"},{"openDay":"SUNDAY","openTime":"10:30","closeDay":"SUNDAY","closeTime":"16:30"}] [{"openDay":"MONDAY","openTime":"09:00","closeDay":"MONDAY","closeTime":"17:30"},{"openDay":"TUESDAY","openTime":"09:00","closeDay":"TUESDAY","closeTime":"17:30"},{"openDay":"WEDNESDAY","openTime":"09:00","closeDay":"WEDNESDAY","closeTime":"17:30"},{"openDay":"THURSDAY","openTime":"09:00","closeDay":"THURSDAY","closeTime":"17:30"},{"openDay":"FRIDAY","openTime":"09:00","closeDay":"FRIDAY","closeTime":"17:30"},{"openDay":"SATURDAY","openTime":"09:00","closeDay":"SATURDAY","closeTime":"17:30"},{"openDay":"SUNDAY","openTime":"10:30","closeDay":"SUNDAY","closeTime":"16:30"}] [{"openDay":"MONDAY","openTime":"09:00","closeDay":"MONDAY","closeTime":"17:30"},{"openDay":"TUESDAY","openTime":"09:00","closeDay":"TUESDAY","closeTime":"17:30"},{"openDay":"WEDNESDAY","openTime":"09:00","closeDay":"WEDNESDAY","closeTime":"17:30"},{"openDay":"THURSDAY","openTime":"09:00","closeDay":"THURSDAY","closeTime":"17:30"},{"openDay":"FRIDAY","openTime":"09:00","closeDay":"FRIDAY","closeTime":"17:30"},{"openDay":"SATURDAY","openTime":"09:00","closeDay":"SATURDAY","closeTime":"17:30"},{"openDay":"SUNDAY","openTime":"10:00","closeDay":"SUNDAY","closeTime":"16:00"}] [{"openDay":"MONDAY","openTime":"09:00","closeDay":"MONDAY","closeTime":"20:00"},{"openDay":"TUESDAY","openTime":"09:00","closeDay":"TUESDAY","closeTime":"20:00"},{"openDay":"WEDNESDAY","openTime":"09:00","closeDay":"WEDNESDAY","closeTime":"20:00"},{"openDay":"THURSDAY","openTime":"09:00","closeDay":"THURSDAY","closeTime":"20:00"},{"openDay":"FRIDAY","openTime":"09:00","closeDay":"FRIDAY","closeTime":"20:00"},{"openDay":"SATURDAY","openTime":"09:00","closeDay":"SATURDAY","closeTime":"20:00"},{"openDay":"SUNDAY","openTime":"11:00","closeDay":"SUNDAY","closeTime":"17:00"}] [{"openDay":"MONDAY","openTime":"09:00","closeDay":"MONDAY","closeTime":"17:30"},{"openDay":"TUESDAY","openTime":"09:00","closeDay":"TUESDAY","closeTime":"17:30"},{"openDay":"WEDNESDAY","openTime":"09:00","closeDay":"WEDNESDAY","closeTime":"17:30"},{"openDay":"THURSDAY","openTime":"09:00","closeDay":"THURSDAY","closeTime":"17:30"},{"openDay":"FRIDAY","openTime":"09:00","closeDay":"FRIDAY","closeTime":"17:30"},{"openDay":"SATURDAY","openTime":"09:00","closeDay":"SATURDAY","closeTime":"17:30"},{"openDay":"SUNDAY","openTime":"10:30","closeDay":"SUNDAY","closeTime":"16:30"}] [{"openDay":"MONDAY","openTime":"09:00","closeDay":"MONDAY","closeTime":"17:30"},{"openDay":"TUESDAY","openTime":"09:00","closeDay":"TUESDAY","closeTime":"17:30"},{"openDay":"WEDNESDAY","openTime":"09:00","closeDay":"WEDNESDAY","closeTime":"17:30"},{"openDay":"THURSDAY","openTime":"09:00","closeDay":"THURSDAY","closeTime":"17:30"},{"openDay":"FRIDAY","openTime":"09:00","closeDay":"FRIDAY","closeTime":"17:30"},{"openDay":"SATURDAY","openTime":"09:00","closeDay":"SATURDAY","closeTime":"18:00"},{"openDay":"SUNDAY","openTime":"11:00","closeDay":"SUNDAY","closeTime":"17:00"}] [{"openDay":"MONDAY","openTime":"09:00","closeDay":"MONDAY","closeTime":"18:00"},{"openDay":"TUESDAY","openTime":"09:00","closeDay":"TUESDAY","closeTime":"18:00"},{"openDay":"WEDNESDAY","openTime":"09:00","closeDay":"WEDNESDAY","closeTime":"18:00"},{"openDay":"THURSDAY","openTime":"09:00","closeDay":"THURSDAY","closeTime":"18:00"},{"openDay":"FRIDAY","openTime":"09:00","closeDay":"FRIDAY","closeTime":"18:00"},{"openDay":"SATURDAY","openTime":"09:00","closeDay":"SATURDAY","closeTime":"18:00"},{"openDay":"SUNDAY","openTime":"11:00","closeDay":"SUNDAY","closeTime":"17:00"}] [{"openDay":"MONDAY","openTime":"09:00","closeDay":"MONDAY","closeTime":"17:30"},{"openDay":"TUESDAY","openTime":"09:00","closeDay":"TUESDAY","closeTime":"17:30"},{"openDay":"WEDNESDAY","openTime":"09:00","closeDay":"WEDNESDAY","closeTime":"17:30"},{"openDay":"THURSDAY","openTime":"09:00","closeDay":"THURSDAY","closeTime":"17:30"},{"openDay":"FRIDAY","openTime":"09:00","closeDay":"FRIDAY","closeTime":"17:30"},{"openDay":"SATURDAY","openTime":"09:00","closeDay":"SATURDAY","closeTime":"17:30"},{"openDay":"SUNDAY","openTime":"10:00","closeDay":"SUNDAY","closeTime":"16:00"}] [{"openDay":"MONDAY","openTime":"09:00","closeDay":"MONDAY","closeTime":"18:00"},{"openDay":"TUESDAY","openTime":"09:00","closeDay":"TUESDAY","closeTime":"18:00"},{"openDay":"WEDNESDAY","openTime":"09:00","closeDay":"WEDNESDAY","closeTime":"18:00"},{"openDay":"THURSDAY","openTime":"09:00","closeDay":"THURSDAY","closeTime":"18:00"},{"openDay":"FRIDAY","openTime":"09:00","closeDay":"FRIDAY","closeTime":"18:00"},{"openDay":"SATURDAY","openTime":"09:00","closeDay":"SATURDAY","closeTime":"18:00"},{"openDay":"SUNDAY","openTime":"11:00","closeDay":"SUNDAY","closeTime":"17:00"}] [{"openDay":"MONDAY","openTime":"09:00","closeDay":"MONDAY","closeTime":"18:00"},{"openDay":"TUESDAY","openTime":"09:00","closeDay":"TUESDAY","closeTime":"18:00"},{"openDay":"WEDNESDAY","openTime":"09:00","closeDay":"WEDNESDAY","closeTime":"18:00"},{"openDay":"THURSDAY","openTime":"09:00","closeDay":"THURSDAY","closeTime":"20:00"},{"openDay":"FRIDAY","openTime":"09:00","closeDay":"FRIDAY","closeTime":"20:00"},{"openDay":"SATURDAY","openTime":"09:00","closeDay":"SATURDAY","closeTime":"19:00"},{"openDay":"SUNDAY","openTime":"10:30","closeDay":"SUNDAY","closeTime":"16:30"}] [{"openDay":"MONDAY","openTime":"09:00","closeDay":"MONDAY","closeTime":"18:00"},{"openDay":"TUESDAY","openTime":"09:00","closeDay":"TUESDAY","closeTime":"18:00"},{"openDay":"WEDNESDAY","openTime":"09:00","closeDay":"WEDNESDAY","closeTime":"18:00"},{"openDay":"THURSDAY","openTime":"09:00","closeDay":"THURSDAY","closeTime":"18:00"},{"openDay":"FRIDAY","openTime":"09:00","closeDay":"FRIDAY","closeTime":"18:00"},{"openDay":"SATURDAY","openTime":"09:00","closeDay":"SATURDAY","closeTime":"18:00"},{"openDay":"SUNDAY","openTime":"11:00","closeDay":"SUNDAY","closeTime":"17:00"}] [{"openDay":"MONDAY","openTime":"09:00","closeDay":"MONDAY","closeTime":"18:00"},{"openDay":"TUESDAY","openTime":"09:00","closeDay":"TUESDAY","closeTime":"18:00"},{"openDay":"WEDNESDAY","openTime":"09:00","closeDay":"WEDNESDAY","closeTime":"18:00"},{"openDay":"THURSDAY","openTime":"09:00","closeDay":"THURSDAY","closeTime":"20:00"},{"openDay":"FRIDAY","openTime":"09:00","closeDay":"FRIDAY","closeTime":"18:00"},{"openDay":"SATURDAY","openTime":"09:00","closeDay":"SATURDAY","closeTime":"18:00"},{"openDay":"SUNDAY","openTime":"10:30","closeDay":"SUNDAY","closeTime":"16:30"}] [{"openDay":"MONDAY","openTime":"09:00","closeDay":"MONDAY","closeTime":"18:00"},{"openDay":"TUESDAY","openTime":"09:00","closeDay":"TUESDAY","closeTime":"18:00"},{"openDay":"WEDNESDAY","openTime":"09:00","closeDay":"WEDNESDAY","closeTime":"18:00"},{"openDay":"THURSDAY","openTime":"09:00","closeDay":"THURSDAY","closeTime":"18:00"},{"openDay":"FRIDAY","openTime":"09:00","closeDay":"FRIDAY","closeTime":"18:00"},{"openDay":"SATURDAY","openTime":"09:00","closeDay":"SATURDAY","closeTime":"18:00"},{"openDay":"SUNDAY","openTime":"11:00","closeDay":"SUNDAY","closeTime":"17:00"}] [{"openDay":"MONDAY","openTime":"09:00","closeDay":"MONDAY","closeTime":"17:30"},{"openDay":"TUESDAY","openTime":"09:00","closeDay":"TUESDAY","closeTime":"17:30"},{"openDay":"WEDNESDAY","openTime":"09:00","closeDay":"WEDNESDAY","closeTime":"17:30"},{"openDay":"THURSDAY","openTime":"09:00","closeDay":"THURSDAY","closeTime":"17:30"},{"openDay":"FRIDAY","openTime":"09:00","closeDay":"FRIDAY","closeTime":"17:30"},{"openDay":"SATURDAY","openTime":"09:00","closeDay":"SATURDAY","closeTime":"17:30"},{"openDay":"SUNDAY","openTime":"10:30","closeDay":"SUNDAY","closeTime":"16:30"}] [{"openDay":"MONDAY","openTime":"09:00","closeDay":"MONDAY","closeTime":"17:30"},{"openDay":"TUESDAY","openTime":"09:00","closeDay":"TUESDAY","closeTime":"17:30"},{"openDay":"WEDNESDAY","openTime":"09:00","closeDay":"WEDNESDAY","closeTime":"17:30"},{"openDay":"THURSDAY","openTime":"09:00","closeDay":"THURSDAY","closeTime":"17:30"},{"openDay":"FRIDAY","openTime":"09:00","closeDay":"FRIDAY","closeTime":"17:30"},{"openDay":"SATURDAY","openTime":"09:00","closeDay":"SATURDAY","closeTime":"17:30"},{"openDay":"SUNDAY","openTime":"10:00","closeDay":"SUNDAY","closeTime":"16:00"}] [{"openDay":"MONDAY","openTime":"09:00","closeDay":"MONDAY","closeTime":"17:30"},{"openDay":"TUESDAY","openTime":"09:00","closeDay":"TUESDAY","closeTime":"17:30"},{"openDay":"WEDNESDAY","openTime":"09:00","closeDay":"WEDNESDAY","closeTime":"17:30"},{"openDay":"THURSDAY","openTime":"09:00","closeDay":"THURSDAY","closeTime":"17:30"},{"openDay":"FRIDAY","openTime":"09:00","closeDay":"FRIDAY","closeTime":"17:30"},{"openDay":"SATURDAY","openTime":"09:00","closeDay":"SATURDAY","closeTime":"17:30"},{"openDay":"SUNDAY","openTime":"10:00","closeDay":"SUNDAY","closeTime":"16:00"}] [{"openDay":"MONDAY","openTime":"09:00","closeDay":"MONDAY","closeTime":"18:30"},{"openDay":"TUESDAY","openTime":"09:00","closeDay":"TUESDAY","closeTime":"18:30"},{"openDay":"WEDNESDAY","openTime":"09:00","closeDay":"WEDNESDAY","closeTime":"18:30"},{"openDay":"THURSDAY","openTime":"09:00","closeDay":"THURSDAY","closeTime":"20:00"},{"openDay":"FRIDAY","openTime":"09:00","closeDay":"FRIDAY","closeTime":"19:00"},{"openDay":"SATURDAY","openTime":"09:00","closeDay":"SATURDAY","closeTime":"19:00"},{"openDay":"SUNDAY","openTime":"11:00","closeDay":"SUNDAY","closeTime":"17:00"}] [{"openDay":"MONDAY","openTime":"09:00","closeDay":"MONDAY","closeTime":"17:30"},{"openDay":"TUESDAY","openTime":"09:00","closeDay":"TUESDAY","closeTime":"17:30"},{"openDay":"WEDNESDAY","openTime":"09:00","closeDay":"WEDNESDAY","closeTime":"17:30"},{"openDay":"THURSDAY","openTime":"09:00","closeDay":"THURSDAY","closeTime":"17:30"},{"openDay":"FRIDAY","openTime":"09:00","closeDay":"FRIDAY","closeTime":"17:30"},{"openDay":"SATURDAY","openTime":"09:00","closeDay":"SATURDAY","closeTime":"17:30"},{"openDay":"SUNDAY","openTime":"11:00","closeDay":"SUNDAY","closeTime":"17:00"}] [{"openDay":"MONDAY","openTime":"09:00","closeDay":"MONDAY","closeTime":"17:30"},{"openDay":"TUESDAY","openTime":"09:00","closeDay":"TUESDAY","closeTime":"17:30"},{"openDay":"WEDNESDAY","openTime":"09:00","closeDay":"WEDNESDAY","closeTime":"17:30"},{"openDay":"THURSDAY","openTime":"09:00","closeDay":"THURSDAY","closeTime":"17:30"},{"openDay":"FRIDAY","openTime":"09:00","closeDay":"FRIDAY","closeTime":"17:30"},{"openDay":"SATURDAY","openTime":"09:00","closeDay":"SATURDAY","closeTime":"17:30"},{"openDay":"SUNDAY","openTime":"10:00","closeDay":"SUNDAY","closeTime":"16:00"}] [{"openDay":"MONDAY","openTime":"09:00","closeDay":"MONDAY","closeTime":"17:30"},{"openDay":"TUESDAY","openTime":"09:00","closeDay":"TUESDAY","closeTime":"17:30"},{"openDay":"WEDNESDAY","openTime":"09:00","closeDay":"WEDNESDAY","closeTime":"17:30"},{"openDay":"THURSDAY","openTime":"09:00","closeDay":"THURSDAY","closeTime":"17:30"},{"openDay":"FRIDAY","openTime":"09:00","closeDay":"FRIDAY","closeTime":"17:30"},{"openDay":"SATURDAY","openTime":"09:00","closeDay":"SATURDAY","closeTime":"18:00"},{"openDay":"SUNDAY","openTime":"10:30","closeDay":"SUNDAY","closeTime":"16:30"}] [{"openDay":"MONDAY","openTime":"09:00","closeDay":"MONDAY","closeTime":"20:00"},{"openDay":"TUESDAY","openTime":"09:00","closeDay":"TUESDAY","closeTime":"20:00"},{"openDay":"WEDNESDAY","openTime":"09:00","closeDay":"WEDNESDAY","closeTime":"20:00"},{"openDay":"THURSDAY","openTime":"09:00","closeDay":"THURSDAY","closeTime":"20:00"},{"openDay":"FRIDAY","openTime":"09:00","closeDay":"FRIDAY","closeTime":"20:00"},{"openDay":"SATURDAY","openTime":"09:00","closeDay":"SATURDAY","closeTime":"19:00"},{"openDay":"SUNDAY","openTime":"10:30","closeDay":"SUNDAY","closeTime":"16:30"}] [{"openDay":"MONDAY","openTime":"10:00","closeDay":"MONDAY","closeTime":"21:00"},{"openDay":"TUESDAY","openTime":"10:00","closeDay":"TUESDAY","closeTime":"21:00"},{"openDay":"WEDNESDAY","openTime":"10:00","closeDay":"WEDNESDAY","closeTime":"21:00"},{"openDay":"THURSDAY","openTime":"10:00","closeDay":"THURSDAY","closeTime":"21:00"},{"openDay":"FRIDAY","openTime":"10:00","closeDay":"FRIDAY","closeTime":"21:00"},{"openDay":"SATURDAY","openTime":"10:00","closeDay":"SATURDAY","closeTime":"21:00"},{"openDay":"SUNDAY","openTime":"12:00","closeDay":"SUNDAY","closeTime":"18:00"}] [{"openDay":"MONDAY","openTime":"09:00","closeDay":"MONDAY","closeTime":"18:00"},{"openDay":"TUESDAY","openTime":"09:00","closeDay":"TUESDAY","closeTime":"18:00"},{"openDay":"WEDNESDAY","openTime":"09:00","closeDay":"WEDNESDAY","closeTime":"18:00"},{"openDay":"THURSDAY","openTime":"09:00","closeDay":"THURSDAY","closeTime":"19:00"},{"openDay":"FRIDAY","openTime":"09:00","closeDay":"FRIDAY","closeTime":"18:00"},{"openDay":"SATURDAY","openTime":"09:00","closeDay":"SATURDAY","closeTime":"18:00"},{"openDay":"SUNDAY","openTime":"11:00","closeDay":"SUNDAY","closeTime":"17:00"}] [{"openDay":"MONDAY","openTime":"09:00","closeDay":"MONDAY","closeTime":"17:30"},{"openDay":"TUESDAY","openTime":"09:00","closeDay":"TUESDAY","closeTime":"17:30"},{"openDay":"WEDNESDAY","openTime":"09:00","closeDay":"WEDNESDAY","closeTime":"17:30"},{"openDay":"THURSDAY","openTime":"09:00","closeDay":"THURSDAY","closeTime":"17:30"},{"openDay":"FRIDAY","openTime":"09:00","closeDay":"FRIDAY","closeTime":"17:30"},{"openDay":"SATURDAY","openTime":"09:00","closeDay":"SATURDAY","closeTime":"17:30"},{"openDay":"SUNDAY","openTime":"10:00","closeDay":"SUNDAY","closeTime":"16:00"}] [{"openDay":"MONDAY","openTime":"09:00","closeDay":"MONDAY","closeTime":"18:00"},{"openDay":"TUESDAY","openTime":"09:00","closeDay":"TUESDAY","closeTime":"18:00"},{"openDay":"WEDNESDAY","openTime":"09:00","closeDay":"WEDNESDAY","closeTime":"18:00"},{"openDay":"THURSDAY","openTime":"09:00","closeDay":"THURSDAY","closeTime":"18:00"},{"openDay":"FRIDAY","openTime":"09:00","closeDay":"FRIDAY","closeTime":"18:00"},{"openDay":"SATURDAY","openTime":"09:00","closeDay":"SATURDAY","closeTime":"18:00"},{"openDay":"SUNDAY","openTime":"10:30","closeDay":"SUNDAY","closeTime":"16:30"}] [{"openDay":"MONDAY","openTime":"09:00","closeDay":"MONDAY","closeTime":"18:00"},{"openDay":"TUESDAY","openTime":"09:00","closeDay":"TUESDAY","closeTime":"18:00"},{"openDay":"WEDNESDAY","openTime":"09:00","closeDay":"WEDNESDAY","closeTime":"18:00"},{"openDay":"THURSDAY","openTime":"09:00","closeDay":"THURSDAY","closeTime":"18:00"},{"openDay":"FRIDAY","openTime":"09:00","closeDay":"FRIDAY","closeTime":"18:00"},{"openDay":"SATURDAY","openTime":"09:00","closeDay":"SATURDAY","closeTime":"18:00"},{"openDay":"SUNDAY","openTime":"11:00","closeDay":"SUNDAY","closeTime":"17:00"}] [{"openDay":"MONDAY","openTime":"09:00","closeDay":"MONDAY","closeTime":"17:30"},{"openDay":"TUESDAY","openTime":"09:00","closeDay":"TUESDAY","closeTime":"17:30"},{"openDay":"WEDNESDAY","openTime":"09:00","closeDay":"WEDNESDAY","closeTime":"17:30"},{"openDay":"THURSDAY","openTime":"09:00","closeDay":"THURSDAY","closeTime":"17:30"},{"openDay":"FRIDAY","openTime":"09:00","closeDay":"FRIDAY","closeTime":"17:30"},{"openDay":"SATURDAY","openTime":"09:00","closeDay":"SATURDAY","closeTime":"17:30"},{"openDay":"SUNDAY","openTime":"10:30","closeDay":"SUNDAY","closeTime":"16:30"}] [{"openDay":"MONDAY","openTime":"08:30","closeDay":"MONDAY","closeTime":"18:00"},{"openDay":"TUESDAY","openTime":"08:30","closeDay":"TUESDAY","closeTime":"18:00"},{"openDay":"WEDNESDAY","openTime":"08:30","closeDay":"WEDNESDAY","closeTime":"18:00"},{"openDay":"THURSDAY","openTime":"08:30","closeDay":"THURSDAY","closeTime":"18:00"},{"openDay":"FRIDAY","openTime":"08:30","closeDay":"FRIDAY","closeTime":"18:00"},{"openDay":"SATURDAY","openTime":"09:00","closeDay":"SATURDAY","closeTime":"18:00"},{"openDay":"SUNDAY","openTime":"10:30","closeDay":"SUNDAY","closeTime":"16:30"}] [{"openDay":"MONDAY","openTime":"09:00","closeDay":"MONDAY","closeTime":"18:00"},{"openDay":"TUESDAY","openTime":"09:00","closeDay":"TUESDAY","closeTime":"18:00"},{"openDay":"WEDNESDAY","openTime":"09:00","closeDay":"WEDNESDAY","closeTime":"18:00"},{"openDay":"THURSDAY","openTime":"09:00","closeDay":"THURSDAY","closeTime":"18:00"},{"openDay":"FRIDAY","openTime":"09:00","closeDay":"FRIDAY","closeTime":"18:00"},{"openDay":"SATURDAY","openTime":"09:00","closeDay":"SATURDAY","closeTime":"18:00"},{"openDay":"SUNDAY","openTime":"10:30","closeDay":"SUNDAY","closeTime":"16:30"}] [{"openDay":"MONDAY","openTime":"09:00","closeDay":"MONDAY","closeTime":"17:30"},{"openDay":"TUESDAY","openTime":"09:00","closeDay":"TUESDAY","closeTime":"17:30"},{"openDay":"WEDNESDAY","openTime":"09:00","closeDay":"WEDNESDAY","closeTime":"17:30"},{"openDay":"THURSDAY","openTime":"09:00","closeDay":"THURSDAY","closeTime":"17:30"},{"openDay":"FRIDAY","openTime":"09:00","closeDay":"FRIDAY","closeTime":"17:30"},{"openDay":"SATURDAY","openTime":"09:00","closeDay":"SATURDAY","closeTime":"17:30"},{"openDay":"SUNDAY","openTime":"10:00","closeDay":"SUNDAY","closeTime":"16:00"}] [{"openDay":"MONDAY","openTime":"09:00","closeDay":"MONDAY","closeTime":"17:30"},{"openDay":"TUESDAY","openTime":"09:00","closeDay":"TUESDAY","closeTime":"17:30"},{"openDay":"WEDNESDAY","openTime":"09:00","closeDay":"WEDNESDAY","closeTime":"17:30"},{"openDay":"THURSDAY","openTime":"09:00","closeDay":"THURSDAY","closeTime":"17:30"},{"openDay":"FRIDAY","openTime":"09:00","closeDay":"FRIDAY","closeTime":"17:30"},{"openDay":"SATURDAY","openTime":"09:00","closeDay":"SATURDAY","closeTime":"17:30"},{"openDay":"SUNDAY","openTime":"10:30","closeDay":"SUNDAY","closeTime":"16:30"}] [{"openDay":"MONDAY","openTime":"09:00","closeDay":"MONDAY","closeTime":"18:00"},{"openDay":"TUESDAY","openTime":"09:00","closeDay":"TUESDAY","closeTime":"18:00"},{"openDay":"WEDNESDAY","openTime":"09:00","closeDay":"WEDNESDAY","closeTime":"18:00"},{"openDay":"THURSDAY","openTime":"09:00","closeDay":"THURSDAY","closeTime":"20:00"},{"openDay":"FRIDAY","openTime":"09:00","closeDay":"FRIDAY","closeTime":"18:00"},{"openDay":"SATURDAY","openTime":"09:00","closeDay":"SATURDAY","closeTime":"18:00"},{"openDay":"SUNDAY","openTime":"11:00","closeDay":"SUNDAY","closeTime":"17:00"}] [{"openDay":"MONDAY","openTime":"09:00","closeDay":"MONDAY","closeTime":"18:00"},{"openDay":"TUESDAY","openTime":"09:00","closeDay":"TUESDAY","closeTime":"18:00"},{"openDay":"WEDNESDAY","openTime":"09:00","closeDay":"WEDNESDAY","closeTime":"18:00"},{"openDay":"THURSDAY","openTime":"09:00","closeDay":"THURSDAY","closeTime":"18:00"},{"openDay":"FRIDAY","openTime":"09:00","closeDay":"FRIDAY","closeTime":"18:00"},{"openDay":"SATURDAY","openTime":"09:00","closeDay":"SATURDAY","closeTime":"18:00"},{"openDay":"SUNDAY","openTime":"11:00","closeDay":"SUNDAY","closeTime":"17:00"}] [{"openDay":"MONDAY","openTime":"09:00","closeDay":"MONDAY","closeTime":"18:00"},{"openDay":"TUESDAY","openTime":"09:00","closeDay":"TUESDAY","closeTime":"18:00"},{"openDay":"WEDNESDAY","openTime":"09:00","closeDay":"WEDNESDAY","closeTime":"18:00"},{"openDay":"THURSDAY","openTime":"09:00","closeDay":"THURSDAY","closeTime":"18:00"},{"openDay":"FRIDAY","openTime":"09:00","closeDay":"FRIDAY","closeTime":"18:00"},{"openDay":"SATURDAY","openTime":"09:00","closeDay":"SATURDAY","closeTime":"18:00"},{"openDay":"SUNDAY","openTime":"10:30","closeDay":"SUNDAY","closeTime":"16:30"}] [{"openDay":"MONDAY","openTime":"09:00","closeDay":"MONDAY","closeTime":"17:30"},{"openDay":"TUESDAY","openTime":"09:00","closeDay":"TUESDAY","closeTime":"17:30"},{"openDay":"WEDNESDAY","openTime":"09:00","closeDay":"WEDNESDAY","closeTime":"17:30"},{"openDay":"THURSDAY","openTime":"09:00","closeDay":"THURSDAY","closeTime":"17:30"},{"openDay":"FRIDAY","openTime":"09:00","closeDay":"FRIDAY","closeTime":"17:30"},{"openDay":"SATURDAY","openTime":"09:00","closeDay":"SATURDAY","closeTime":"17:30"},{"openDay":"SUNDAY","openTime":"10:30","closeDay":"SUNDAY","closeTime":"16:30"}] [{"openDay":"MONDAY","openTime":"09:00","closeDay":"MONDAY","closeTime":"18:00"},{"openDay":"TUESDAY","openTime":"09:00","closeDay":"TUESDAY","closeTime":"18:00"},{"openDay":"WEDNESDAY","openTime":"09:00","closeDay":"WEDNESDAY","closeTime":"18:00"},{"openDay":"THURSDAY","openTime":"09:00","closeDay":"THURSDAY","closeTime":"18:00"},{"openDay":"FRIDAY","openTime":"09:00","closeDay":"FRIDAY","closeTime":"18:00"},{"openDay":"SATURDAY","openTime":"09:00","closeDay":"SATURDAY","closeTime":"18:00"},{"openDay":"SUNDAY","openTime":"10:30","closeDay":"SUNDAY","closeTime":"16:30"}] [{"openDay":"MONDAY","openTime":"09:00","closeDay":"MONDAY","closeTime":"17:30"},{"openDay":"TUESDAY","openTime":"09:00","closeDay":"TUESDAY","closeTime":"17:30"},{"openDay":"WEDNESDAY","openTime":"09:00","closeDay":"WEDNESDAY","closeTime":"17:30"},{"openDay":"THURSDAY","openTime":"09:00","closeDay":"THURSDAY","closeTime":"20:00"},{"openDay":"FRIDAY","openTime":"09:00","closeDay":"FRIDAY","closeTime":"17:30"},{"openDay":"SATURDAY","openTime":"09:00","closeDay":"SATURDAY","closeTime":"18:00"},{"openDay":"SUNDAY","openTime":"10:00","closeDay":"SUNDAY","closeTime":"16:00"}] [{"openDay":"MONDAY","openTime":"09:00","closeDay":"MONDAY","closeTime":"19:00"},{"openDay":"TUESDAY","openTime":"09:00","closeDay":"TUESDAY","closeTime":"19:00"},{"openDay":"WEDNESDAY","openTime":"09:00","closeDay":"WEDNESDAY","closeTime":"19:00"},{"openDay":"THURSDAY","openTime":"09:00","closeDay":"THURSDAY","closeTime":"19:00"},{"openDay":"FRIDAY","openTime":"09:00","closeDay":"FRIDAY","closeTime":"19:00"},{"openDay":"SATURDAY","openTime":"09:00","closeDay":"SATURDAY","closeTime":"19:00"},{"openDay":"SUNDAY","openTime":"11:00","closeDay":"SUNDAY","closeTime":"17:00"}] [{"openDay":"MONDAY","openTime":"09:00","closeDay":"MONDAY","closeTime":"18:00"},{"openDay":"TUESDAY","openTime":"09:00","closeDay":"TUESDAY","closeTime":"18:00"},{"openDay":"WEDNESDAY","openTime":"09:00","closeDay":"WEDNESDAY","closeTime":"18:00"},{"openDay":"THURSDAY","openTime":"09:00","closeDay":"THURSDAY","closeTime":"19:00"},{"openDay":"FRIDAY","openTime":"09:00","closeDay":"FRIDAY","closeTime":"18:00"},{"openDay":"SATURDAY","openTime":"09:00","closeDay":"SATURDAY","closeTime":"18:00"},{"openDay":"SUNDAY","openTime":"11:00","closeDay":"SUNDAY","closeTime":"17:00"}] [{"openDay":"MONDAY","openTime":"09:00","closeDay":"MONDAY","closeTime":"18:00"},{"openDay":"TUESDAY","openTime":"09:00","closeDay":"TUESDAY","closeTime":"18:00"},{"openDay":"WEDNESDAY","openTime":"09:00","closeDay":"WEDNESDAY","closeTime":"18:00"},{"openDay":"THURSDAY","openTime":"09:00","closeDay":"THURSDAY","closeTime":"20:00"},{"openDay":"FRIDAY","openTime":"09:00","closeDay":"FRIDAY","closeTime":"18:00"},{"openDay":"SATURDAY","openTime":"09:00","closeDay":"SATURDAY","closeTime":"18:00"},{"openDay":"SUNDAY","openTime":"11:00","closeDay":"SUNDAY","closeTime":"17:00"}] [{"openDay":"MONDAY","openTime":"09:30","closeDay":"MONDAY","closeTime":"18:00"},{"openDay":"TUESDAY","openTime":"09:30","closeDay":"TUESDAY","closeTime":"18:00"},{"openDay":"WEDNESDAY","openTime":"09:30","closeDay":"WEDNESDAY","closeTime":"18:00"},{"openDay":"THURSDAY","openTime":"09:30","closeDay":"THURSDAY","closeTime":"20:00"},{"openDay":"FRIDAY","openTime":"09:30","closeDay":"FRIDAY","closeTime":"18:00"},{"openDay":"SATURDAY","openTime":"09:30","closeDay":"SATURDAY","closeTime":"18:00"},{"openDay":"SUNDAY","openTime":"11:00","closeDay":"SUNDAY","closeTime":"17:00"}] [{"openDay":"MONDAY","openTime":"09:00","closeDay":"MONDAY","closeTime":"17:30"},{"openDay":"TUESDAY","openTime":"09:00","closeDay":"TUESDAY","closeTime":"17:30"},{"openDay":"WEDNESDAY","openTime":"09:00","closeDay":"WEDNESDAY","closeTime":"17:30"},{"openDay":"THURSDAY","openTime":"09:00","closeDay":"THURSDAY","closeTime":"17:30"},{"openDay":"FRIDAY","openTime":"09:00","closeDay":"FRIDAY","closeTime":"17:30"},{"openDay":"SATURDAY","openTime":"09:00","closeDay":"SATURDAY","closeTime":"17:30"},{"openDay":"SUNDAY","openTime":"10:30","closeDay":"SUNDAY","closeTime":"16:30"}] [{"openDay":"MONDAY","openTime":"09:00","closeDay":"MONDAY","closeTime":"17:30"},{"openDay":"TUESDAY","openTime":"09:00","closeDay":"TUESDAY","closeTime":"17:30"},{"openDay":"WEDNESDAY","openTime":"09:00","closeDay":"WEDNESDAY","closeTime":"17:30"},{"openDay":"THURSDAY","openTime":"09:00","closeDay":"THURSDAY","closeTime":"17:30"},{"openDay":"FRIDAY","openTime":"09:00","closeDay":"FRIDAY","closeTime":"17:30"},{"openDay":"SATURDAY","openTime":"09:00","closeDay":"SATURDAY","closeTime":"17:30"},{"openDay":"SUNDAY","openTime":"10:00","closeDay":"SUNDAY","closeTime":"16:30"}] [{"openDay":"MONDAY","openTime":"09:00","closeDay":"MONDAY","closeTime":"20:00"},{"openDay":"TUESDAY","openTime":"09:00","closeDay":"TUESDAY","closeTime":"20:00"},{"openDay":"WEDNESDAY","openTime":"09:00","closeDay":"WEDNESDAY","closeTime":"20:00"},{"openDay":"THURSDAY","openTime":"09:00","closeDay":"THURSDAY","closeTime":"20:00"},{"openDay":"FRIDAY","openTime":"09:00","closeDay":"FRIDAY","closeTime":"20:00"},{"openDay":"SATURDAY","openTime":"09:00","closeDay":"SATURDAY","closeTime":"19:00"},{"openDay":"SUNDAY","openTime":"11:00","closeDay":"SUNDAY","closeTime":"17:00"}] [{"openDay":"MONDAY","openTime":"09:00","closeDay":"MONDAY","closeTime":"17:30"},{"openDay":"TUESDAY","openTime":"09:00","closeDay":"TUESDAY","closeTime":"17:30"},{"openDay":"WEDNESDAY","openTime":"09:00","closeDay":"WEDNESDAY","closeTime":"17:30"},{"openDay":"THURSDAY","openTime":"09:00","closeDay":"THURSDAY","closeTime":"17:30"},{"openDay":"FRIDAY","openTime":"09:00","closeDay":"FRIDAY","closeTime":"17:30"},{"openDay":"SATURDAY","openTime":"09:00","closeDay":"SATURDAY","closeTime":"17:30"},{"openDay":"SUNDAY","openTime":"10:30","closeDay":"SUNDAY","closeTime":"16:30"}]
show more branches